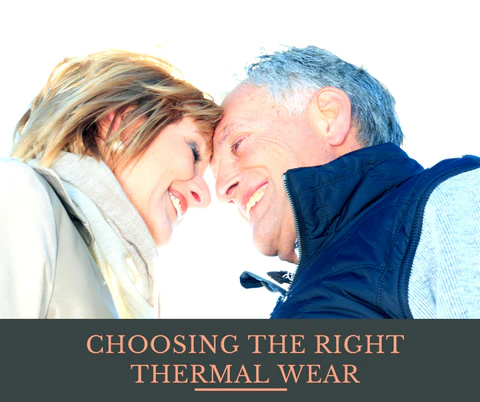 Thermal Base Layers are going to keep you comfortable and warm throughout the day. When it comes to buying thermal wear for men and women, there are some essential things that you want to look out for. This can be the benefits, type of material, and what you plan on wearing your thermals for. However, you can easily find a thermal set you can wear for all purposes throughout the winter.
Material
In finding the right material for your thermals, oh, you still want to consider the weight of the fabric; light, medium, or heavy. Texture also makes a big difference for many people. These thermals are going to be your base layer. This means that they are going to fit closest to the skin. Because of this, you want the material to be comfortable and soft, causing no sort of skin irritation.
A Thermal's Purpose
The majority of thermals are going to be made for everyday wear. This includes going to the office, going to the gym, or taking a hike outside. No matter which one of these activities you do, ensure that you find a moisture-wicking garment so you can stay dry. This is important, as frostbite or hypothermia can set in.
Staying in Style
In the past of long guns, the style was not something that was considered. They mainly wore it to keep you warm. Nowadays, thermals are still practical, but they've become a lot more fashion-forward. Thermal underwear today has become a seasonal trend as a part of every single winter ensemble.
Taking Care of Your Thermals
Depending on the material of your thermals, the amount of care you give to the Garment is also going to be different. Some materials are easier to take care of than others. Choose your thermal based on that as well. Choosing a synthetic thermal will be easier to take care of. It won't have an expensive list of directions for care. To maintain optimum insulation there should be no need to iron.
Since everyone is different and has a unique tolerance for the cold, what you need for your clothing and layers is also going to be different. It's essential that you keep these tips in mind when you shop for your thermal gear. This will help keep you warmer in the long run and also save you money.